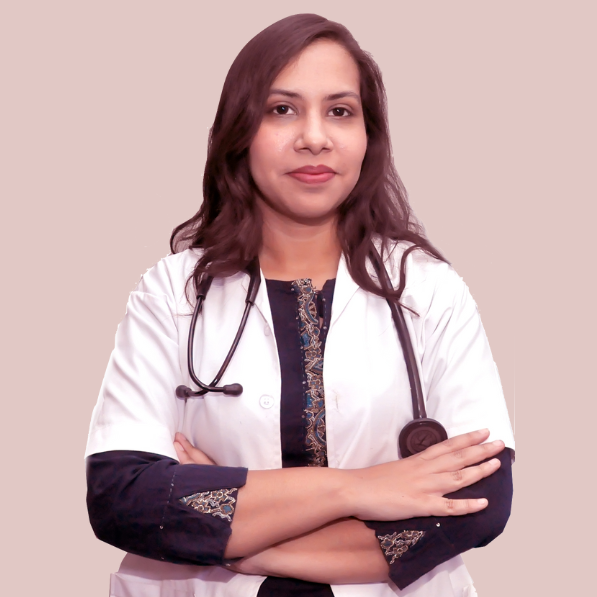 20 Minute Consultation with Dr. Shikha Toshniwal
Gynaecologist
Dr. Shikha Toshniwal, your empathetic Obstetrics & Gynaecology specialist.

With board certification and wide experience in Obstetrics and Gynaecology.

Driven by a passion to serve the community with her knowledge and skills.

Always ready to listen to your concerns, ensuring your comfort and understanding.

Fluent in English, Hindi, Gujarati, and Marathi, catering to diverse patients.
English, Hindi, Gujarati, Marathi
Meet Dr. Shikha Toshniwal, a board-certified Obstetrician and Gynaecologist with 4 years of dedicated service. She has amassed a broad spectrum of experience in her field, all guided by her love for community service and a profound commitment to women's health. Dr. Toshniwal is an empathetic and ever-listening professional who ensures each of her patients feel heard, comfortable, and understood. Her ability to connect with patients, combined with her robust knowledge and skills, allows her to deliver personalised and comprehensive care plans. Fluent in English, Hindi, Gujarati, and Marathi, she's able to serve diverse patient groups and contribute towards a healthier society.

Dr. Toshniwal discusses topics like menstrual health, prenatal and postnatal care, fertility issues, menopause, gynaecological disorders, and comprehensive women's wellness.