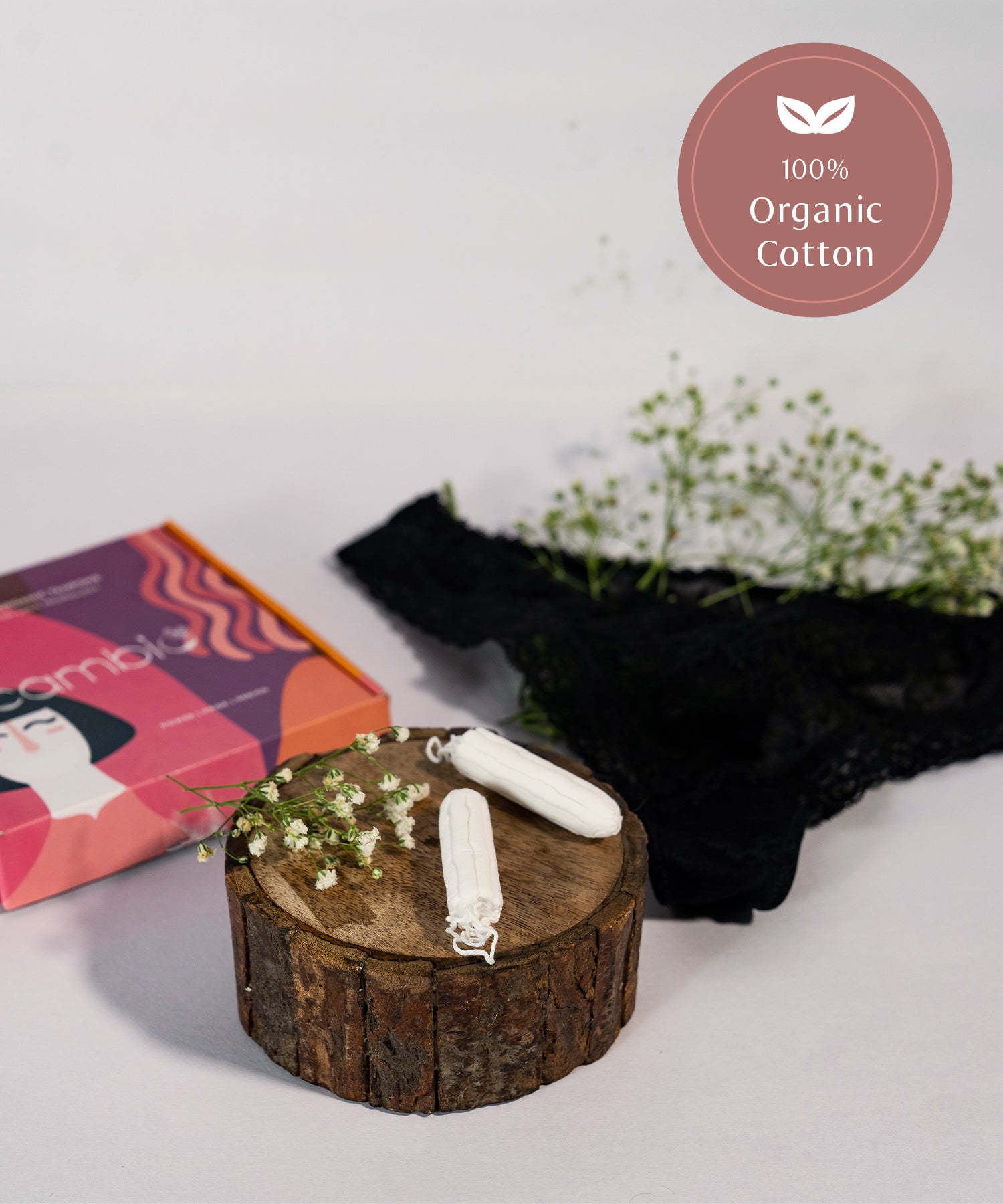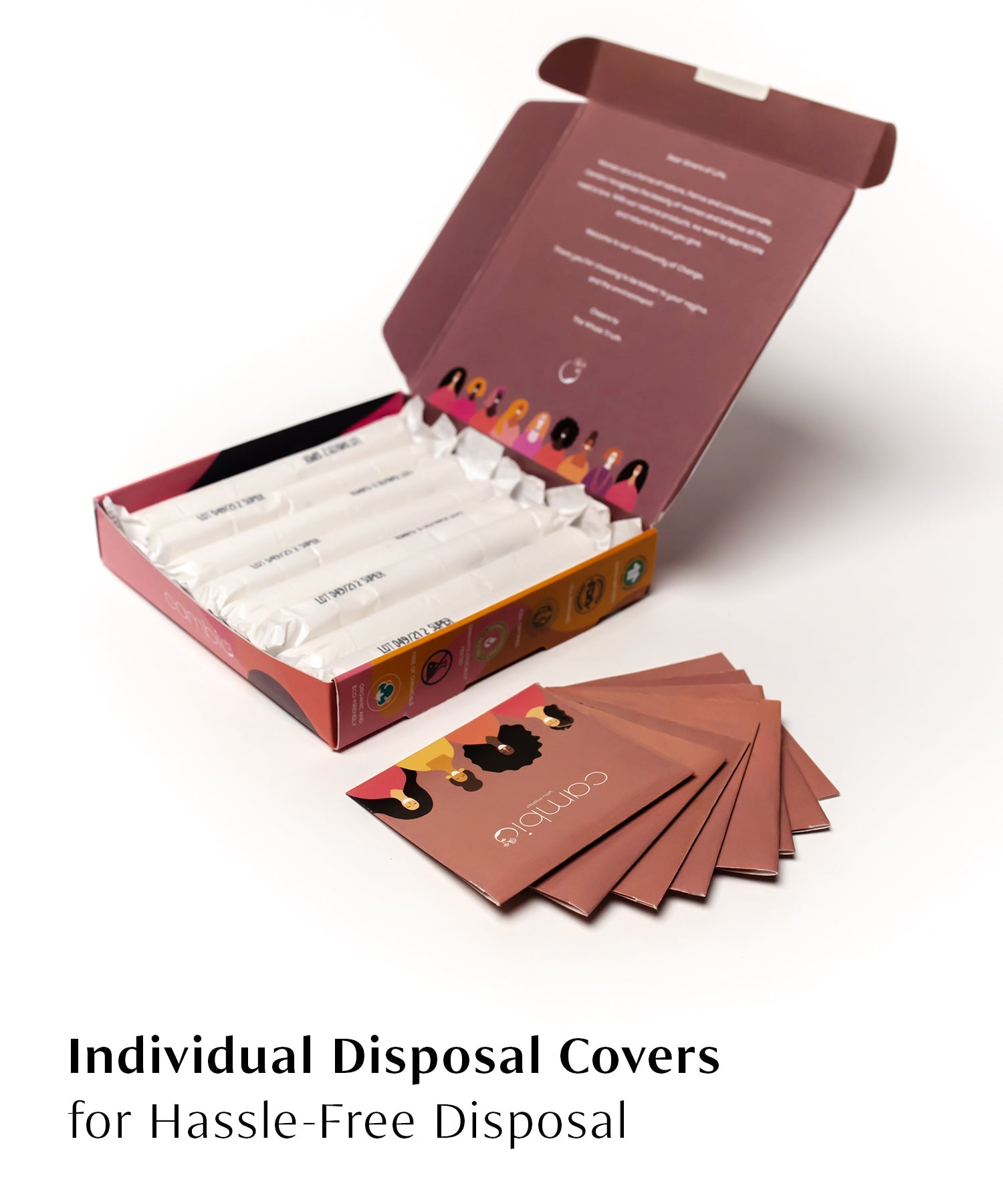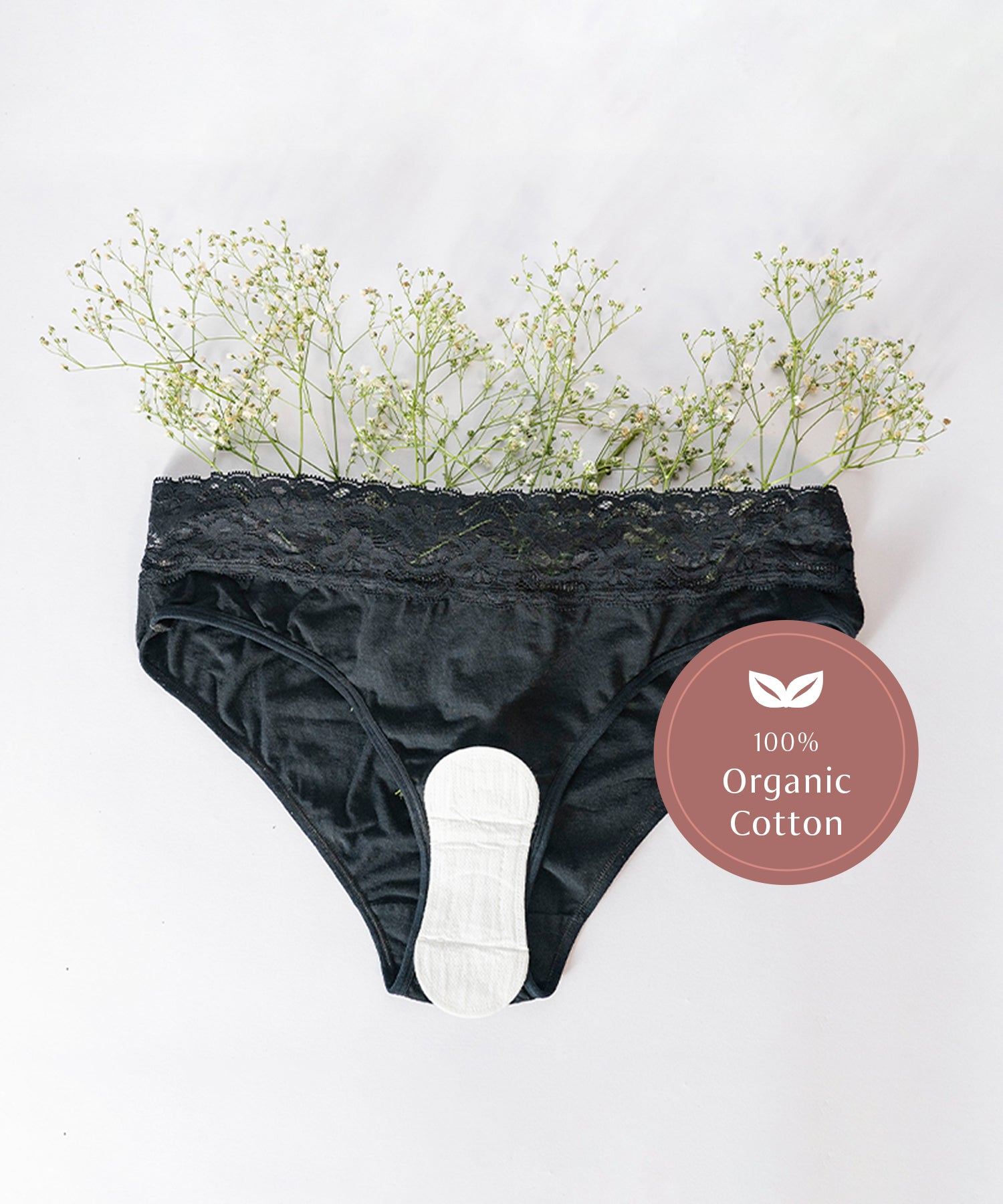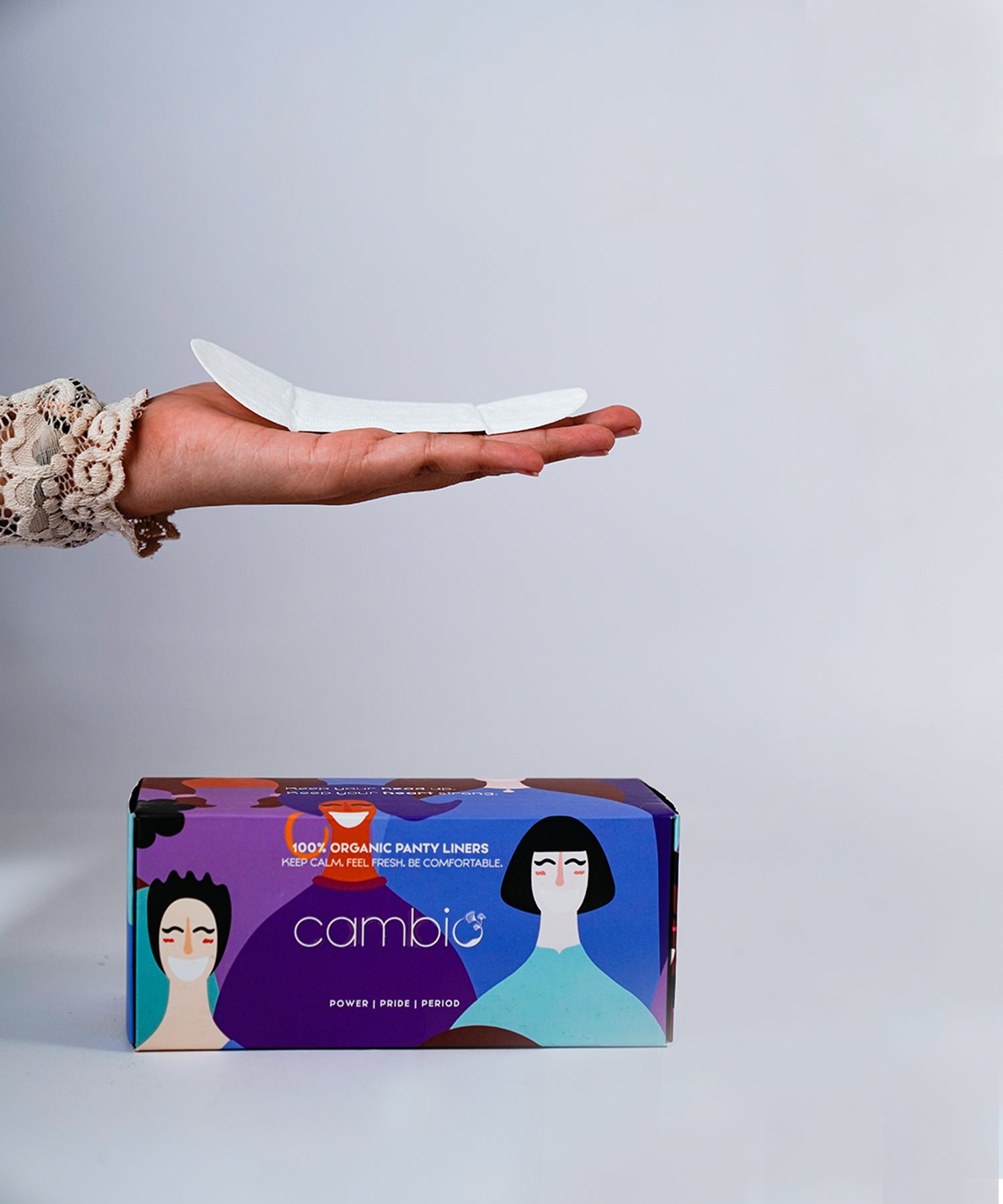 100% Organic Cotton Tampon & Panty Liner Combo
Quantity of Tampons:
16 (+40 Panty Liners)
Tampon Features
Made with 100% organic cotton only
Innovative Cotton Lock Technology ensures no fiber shedding and prevents infections and irritation
Easy insertion, soft and maximum absorption to keep you dry
Paper disposal bag for an easy and biodegradable disposal
Liner Features
Contains 40 pieces of Panty Liners along with 40 Recyclable Disposal Bags
A biodegradable product
They are chemical-free and rash-free
Light-weight structure, No stress leak protection
Material
Pad- 100% Organic Cotton Top Layer
Panty Liner- 100% Organic Cotton

Cotton-Lock Technology
We have created India's first ever 100% Organic Cotton Tampons with Cotton Lock Technology. That means no risk of fibre shedding or infections. Our tampons are made with you in mind.

Paper Disposal Bag
All our tampons come with individual paper disposal bags. Use them, pop them in the bag and dispose. Now forget about those pesky, harmful, black plastics.

100% Organic Cotton
Each Cambio Panty Liner is made from 100% Organic Cotton. No plastic elements means it is good for the environment. But more than that, it is good for your health! Stay dry. Stay healthy. Stay confident.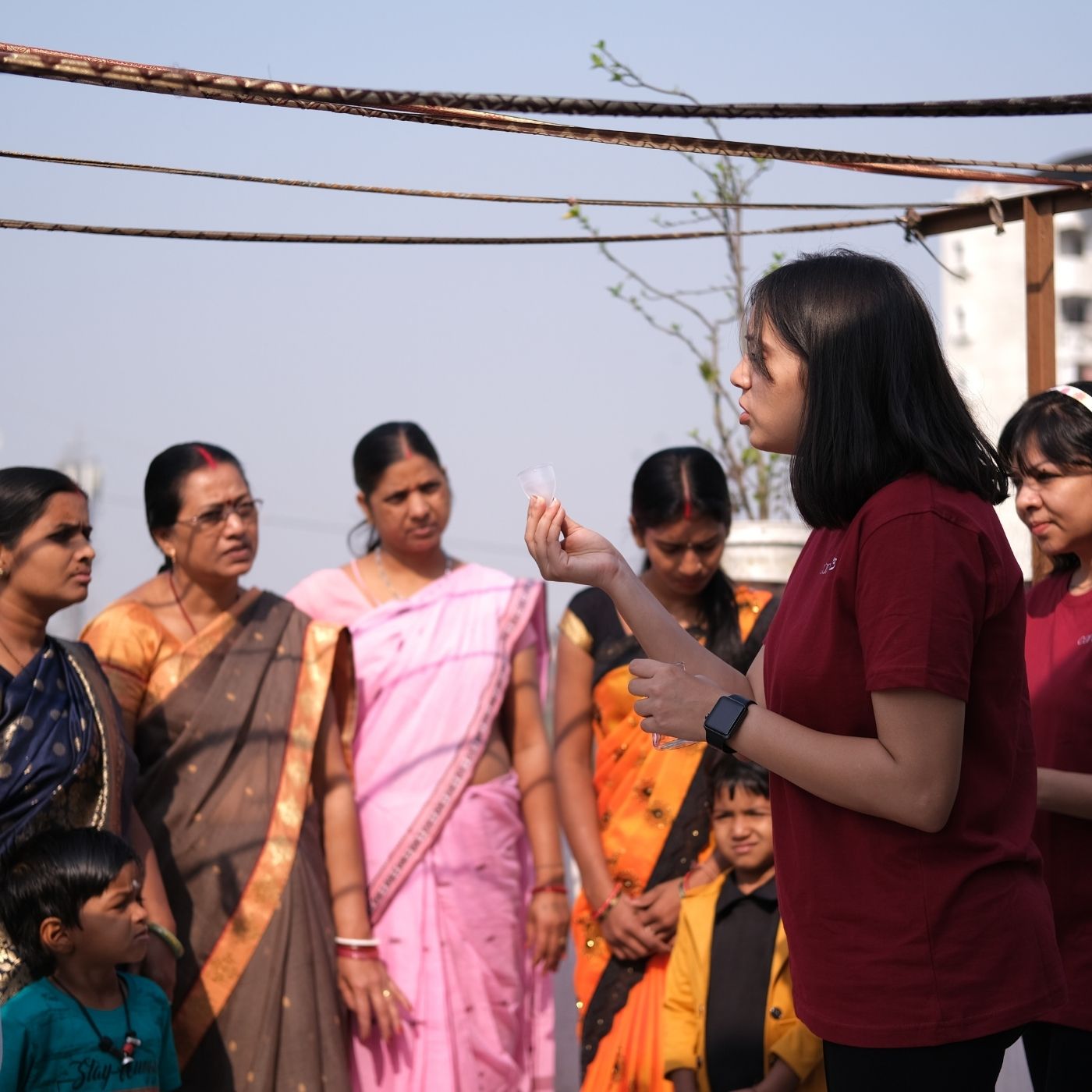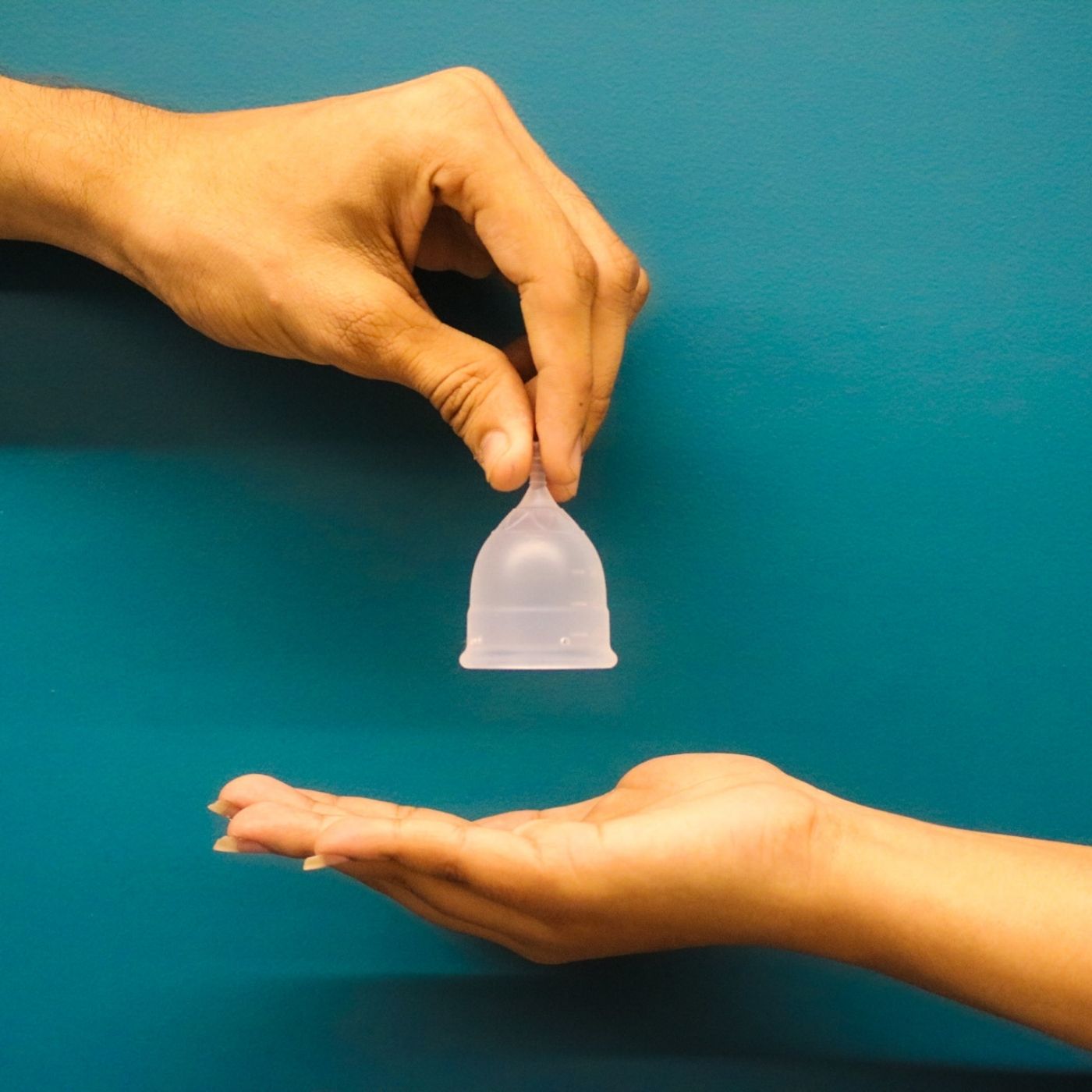 your purchase can help
Reduce Period Poverty
A cup bought is a cup donated. For every cup purchased on our website, we donate one to a woman in need. Since a single cup can serve for almost a decade, it helps bring #ReducePeriodPoverty where it is most needed.
To err is human
Free Size Exchange
We understand that you might not find the right fit of cup for yourself right away. Don't worry! If it doesn't fit, we will exchange the size, for free. Click the button below to apply.
I was very nervous about trying a menstrual cup as I had never used one before and quite frankly I had preconceptions that this was going to be very messy and there is no way this would work but I have always like to try to be open minded so I caved and bought the Cambio Cup. The first time inserting, it was honestly hard and I was not sure of what I was doing. But after a few tries I figured out the fold that worked best for me and I have not had any leaks or any issues at all. I learned to use this cup after about 2 cycles but it has honestly been life changing for me. I used to hate having periods due to having to use pads and such..but this Cambio Cup is so amazing and I am forever grateful to Cambio brand for this. Thankyou for changing my life.
Cambio Menstrual Cups have made my life easy and hassle free. I love the way the have curated this product. It is so goooood
I was very adamant to switch to cups but I was not able to find a comfortable one. Cambio was the 5th brand I tried and they are so perfect. I highly recommend them. They provide what they claim. They're the best
I think the free size exchange this brand provides is the best, I bought L size which didn't fit well. They exchanged it with M that worked wonders for me
I should say it's not easy to use a Cup for the first time but once you get used to there's no looking back. Girls, it will change your lives
A menstrual cup is a reusable period product that is funnel or bell-shaped. It is usually made of silicone or plastic and inserted in your vagina to collect period blood.
If this is your first time using cups, you may not know what size is best for you. Don't be concerned! Cambio will exchange the cup size for free if it does not fit!
Menstrual cups are completely safe. 
They are a risk-free product if you maintain proper period hygiene and clean and disinfect your cups regularly.
Menstrual cups are quite painless and should not cause discomfort when inserted into your vaginal canal. Of course, you may experience some pain while using the cup at first. However, once you've used it a few times, you won't feel anything at all!