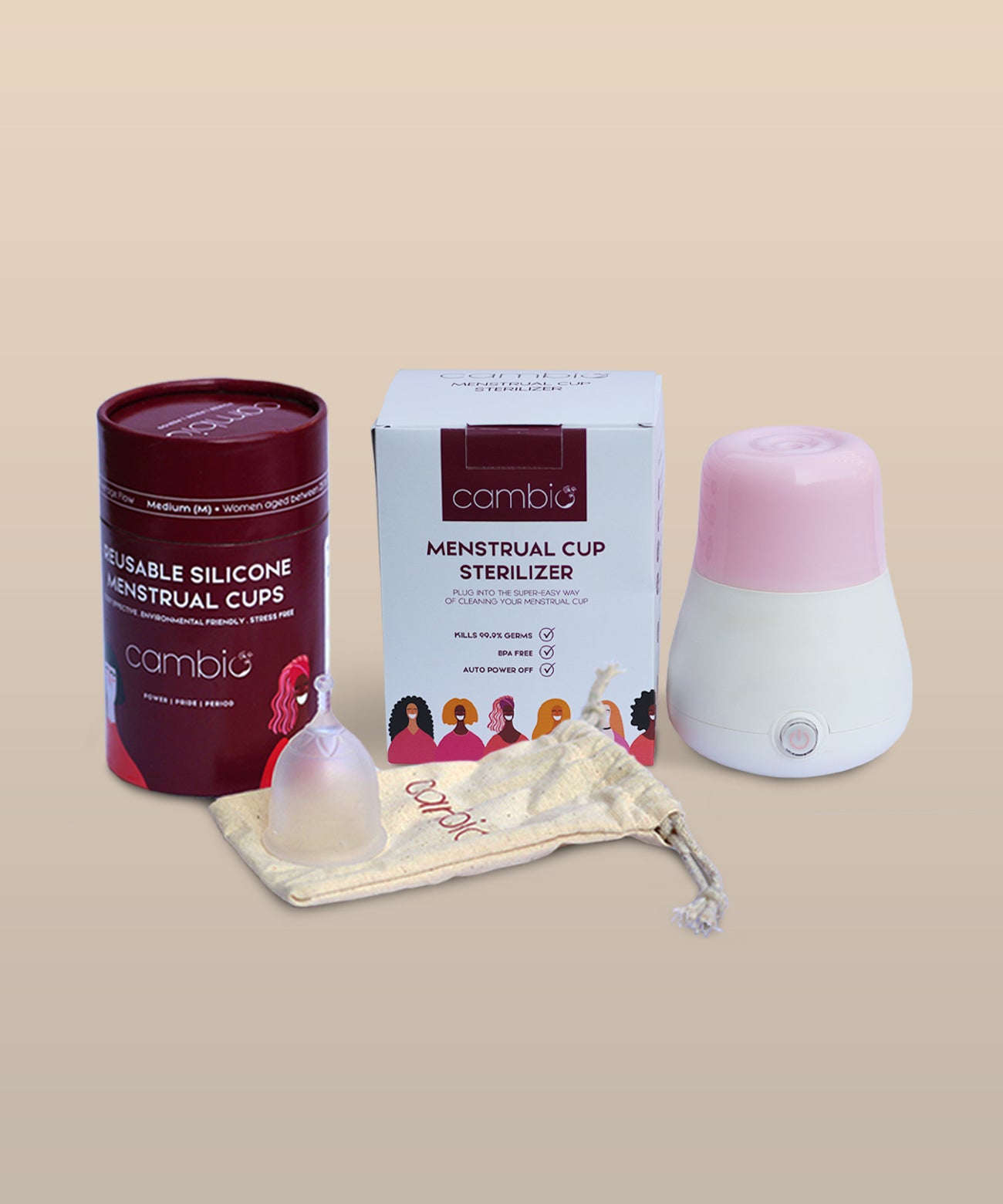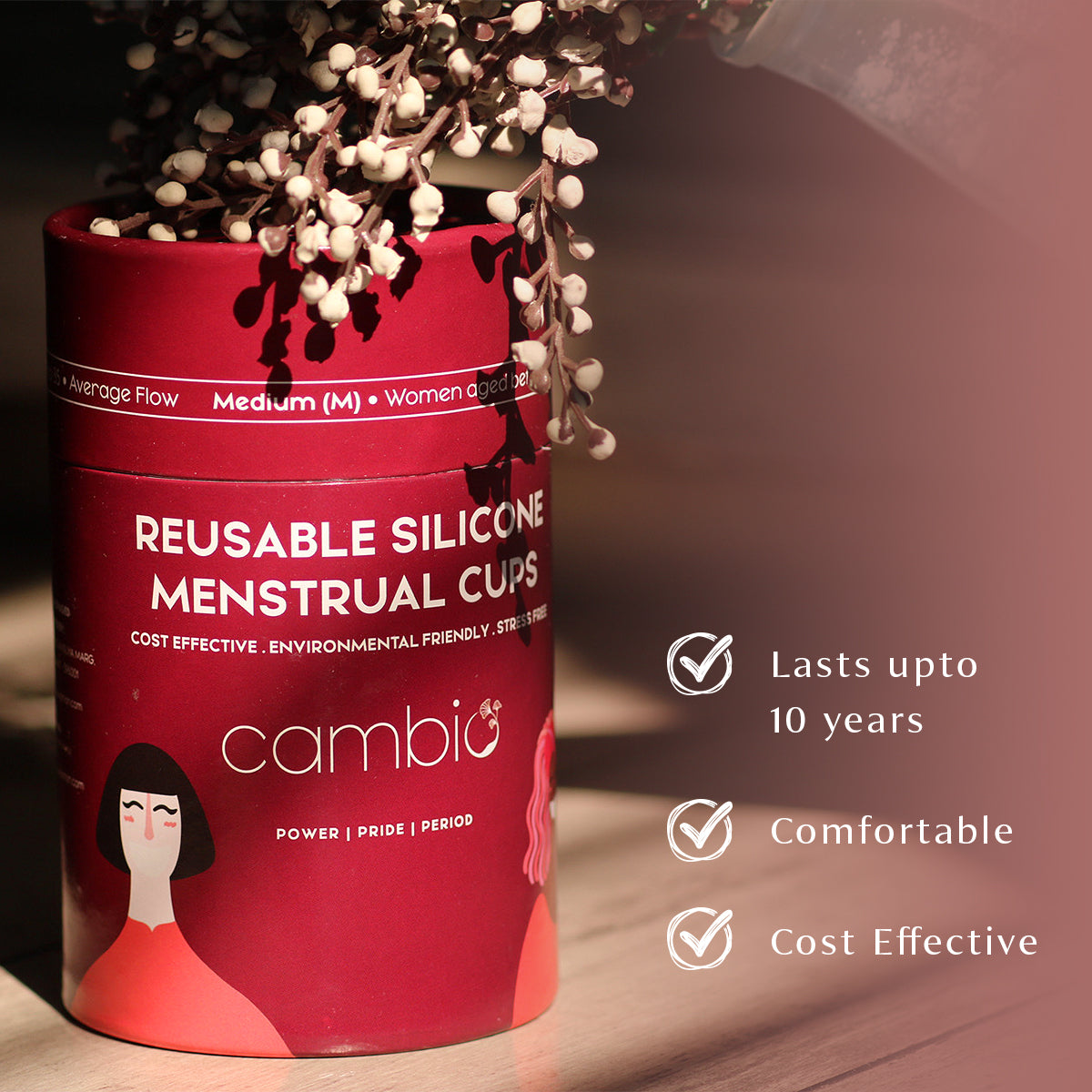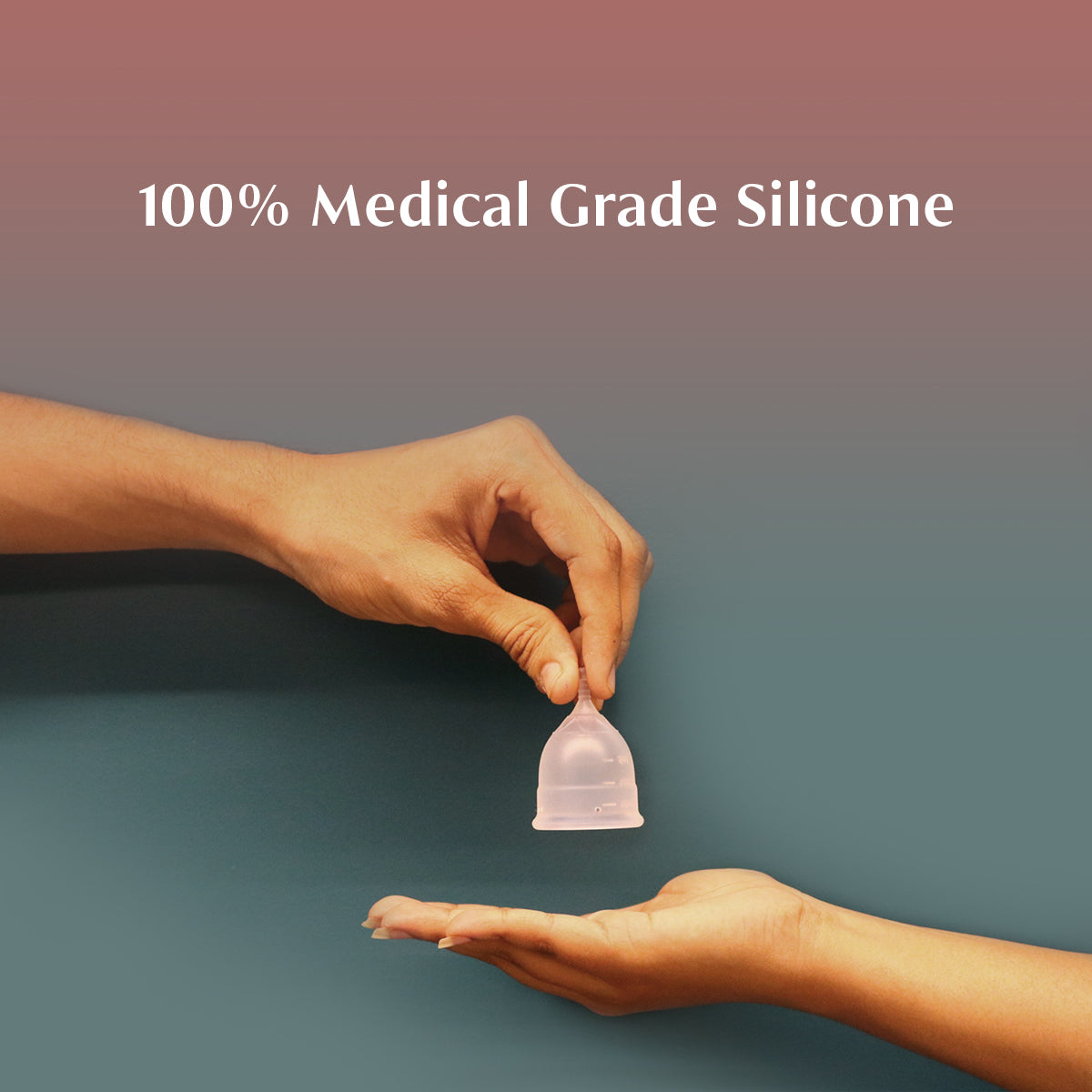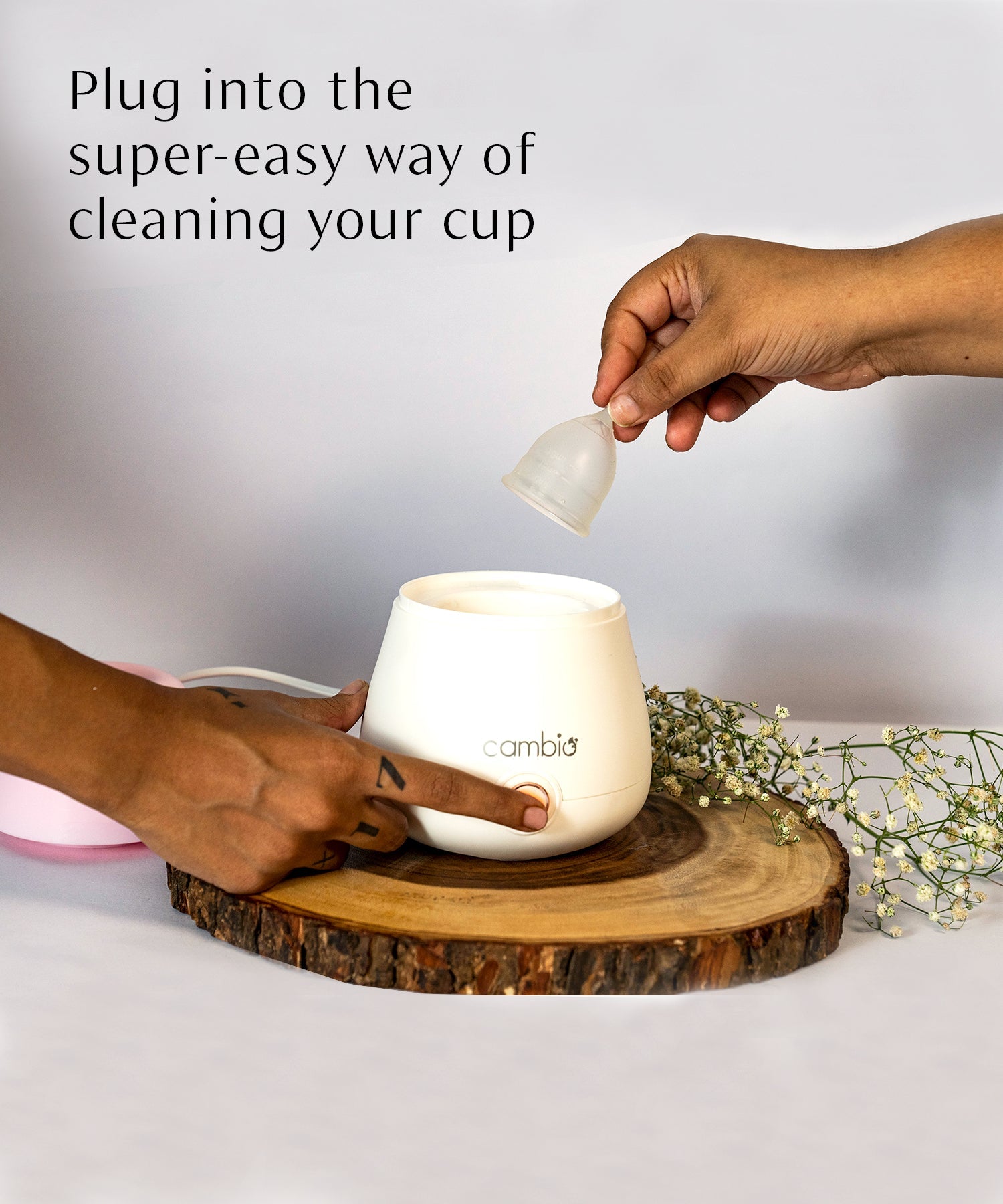 Reusable Menstrual Cup & Sterilizer Combo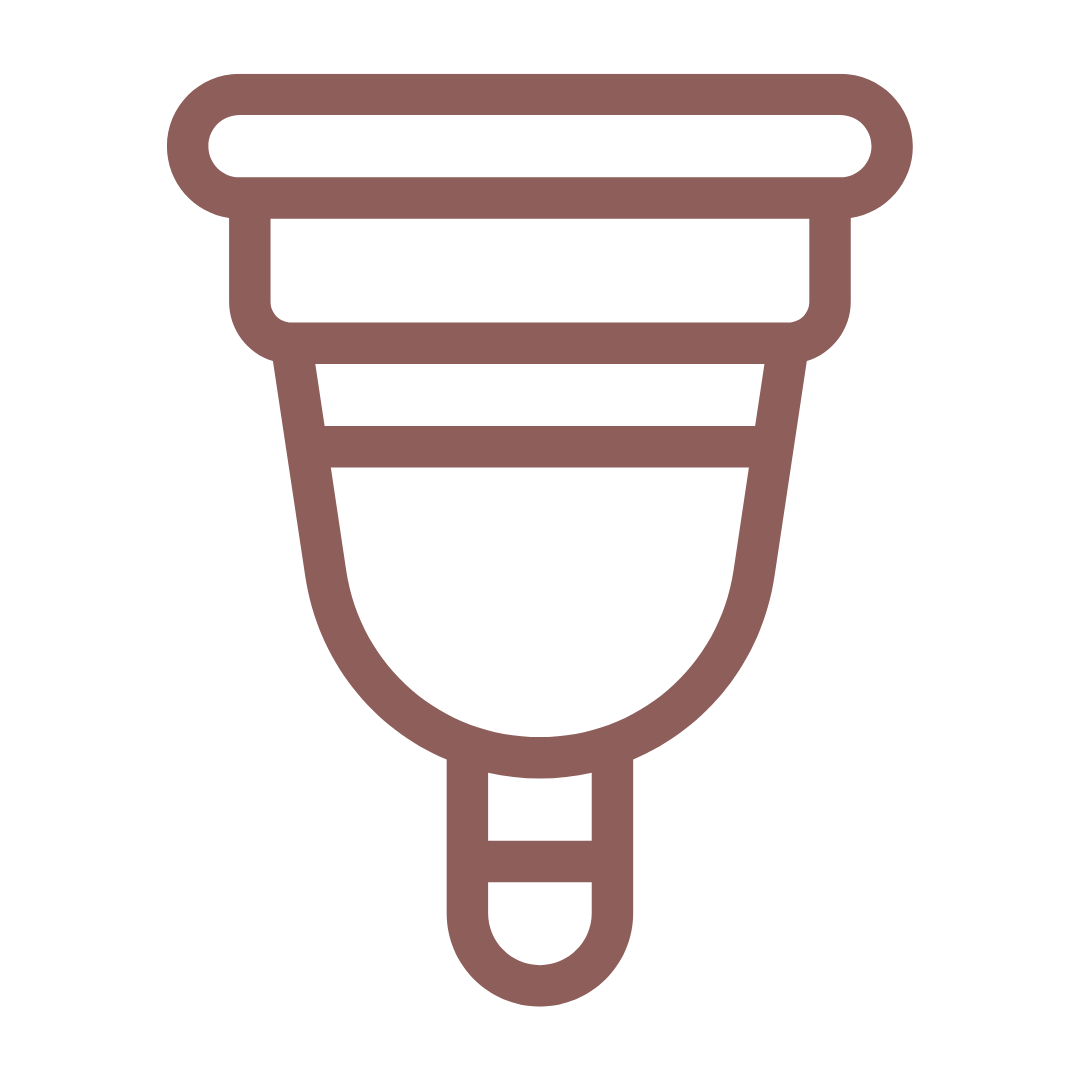 Medical Grade VI Silicone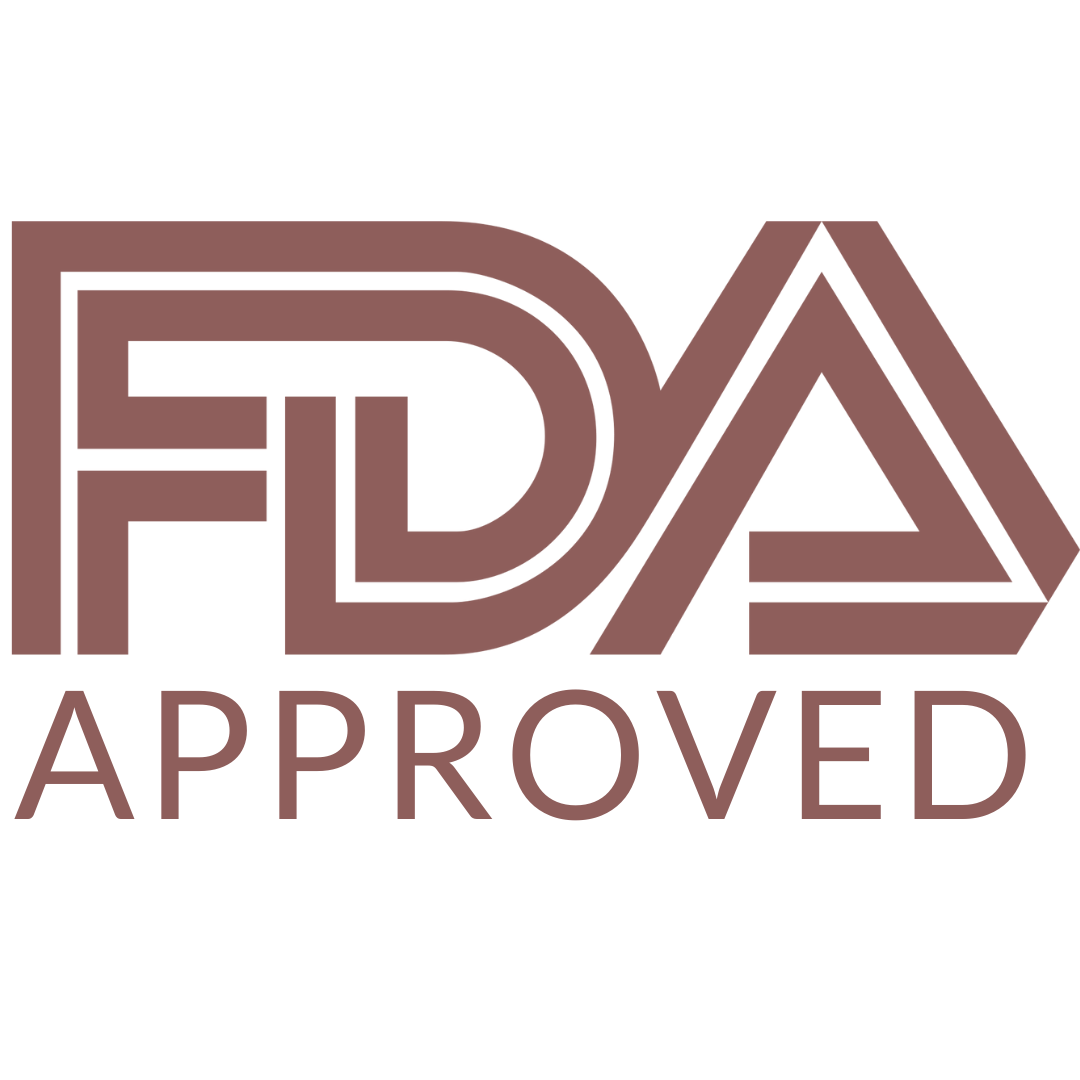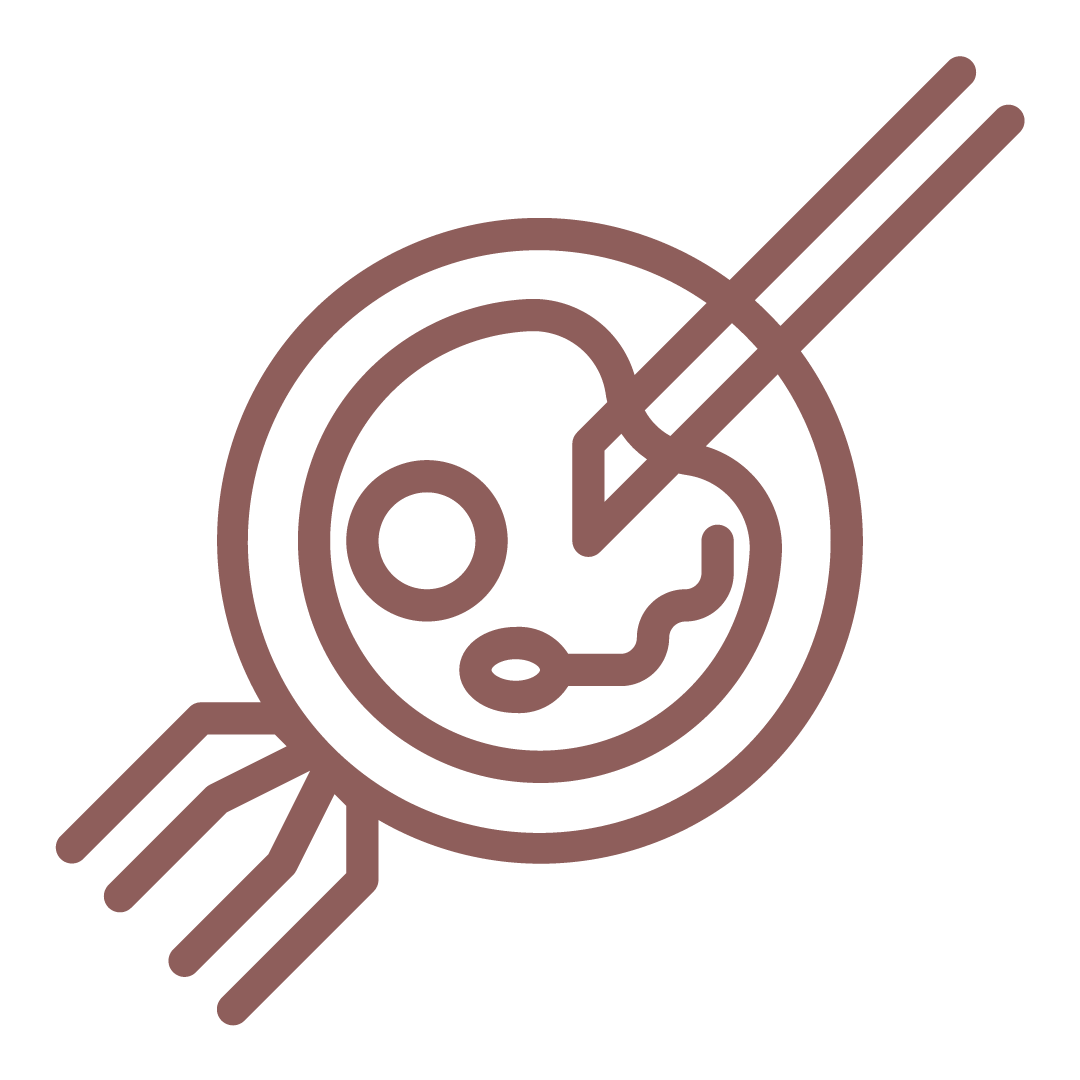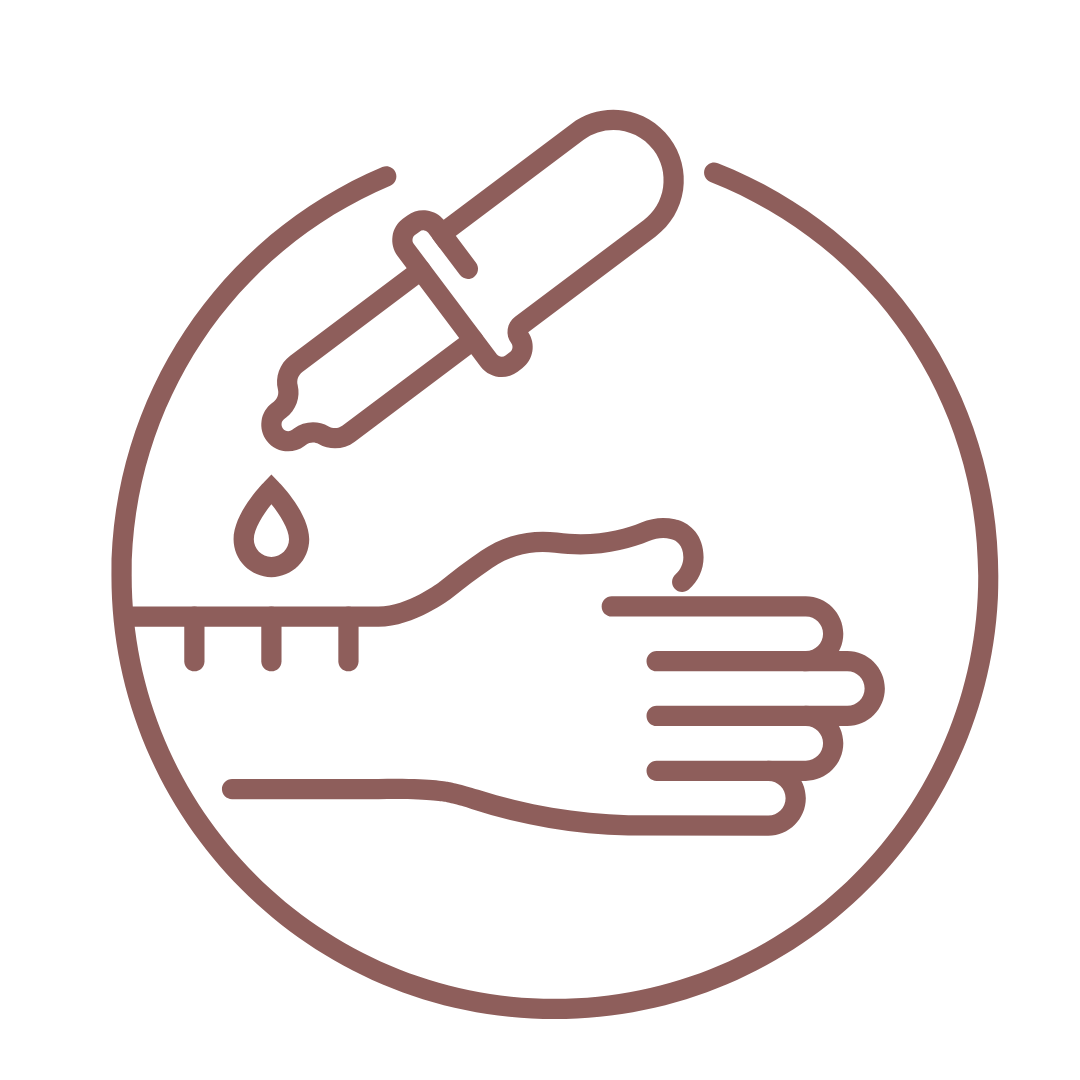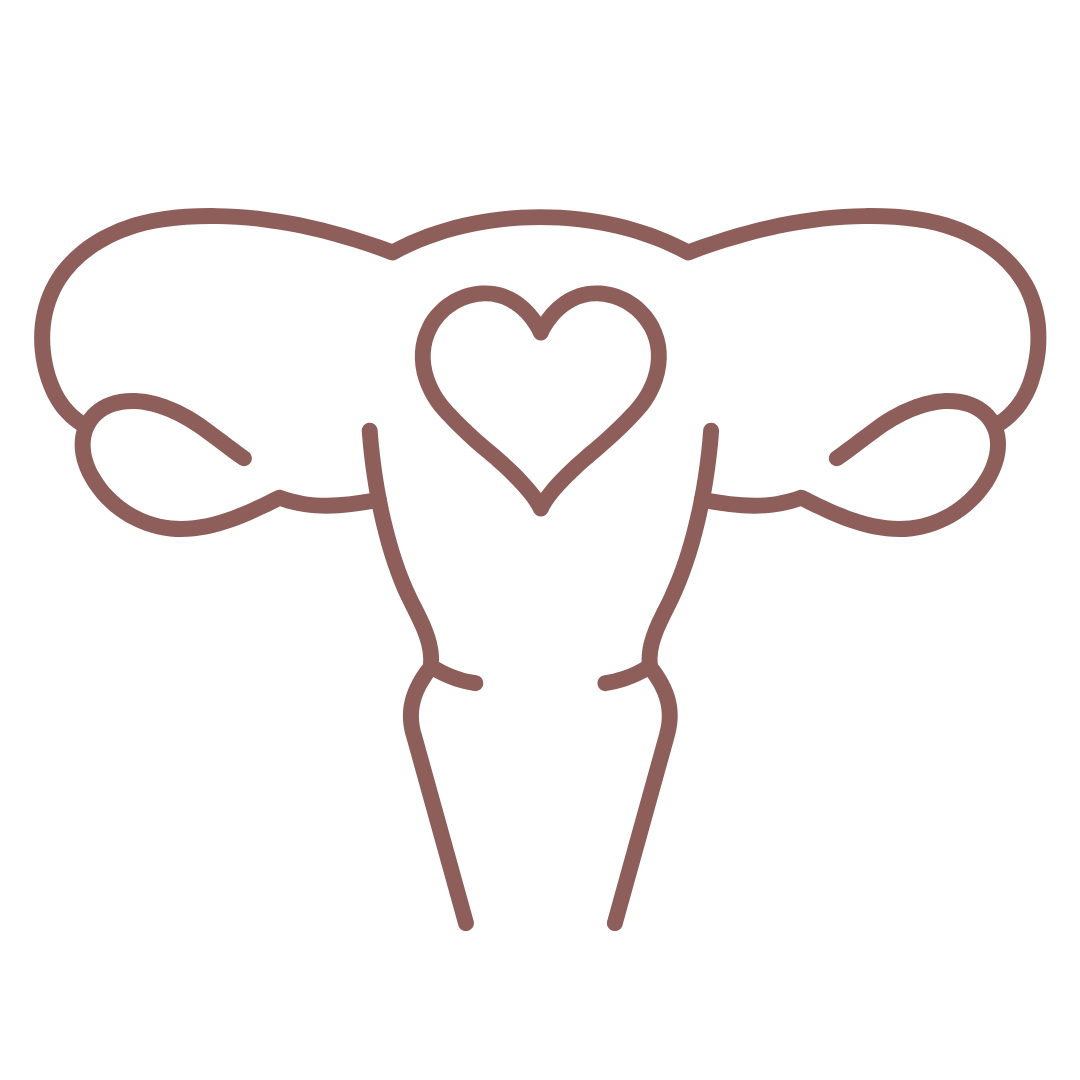 Vaginal Membrane Irritation Test
Menstrual Cups- 
Especially designed short stem for easy removal
Best Cup for first-time users, Economic, and Sustainable
Leak-free protection for up to 12 hours, Re-use up to 10 years
No Rashes, Discomfort, Odour, or Itching
100% Premium Medical Grade VI Silicone
Sterilizer- 
Kills 99% of Germs, and it is more effective than traditional methods
Sterilizes the cup in just 3 minutes
Made of BPA-free material to ensure the cup's safety
It is highly convenient & travel-friendly.
Shuts-Off automatically once the cup is sterilized
Comes with Double insulation
Reduce Period Poverty
A cup bought is a cup donated. For every cup purchased on our website, we donate one to a woman in need. Since a single cup can serve for almost a decade, it helps bring #ReducePeriodPoverty where it is most needed.

Free Size Exchange
We understand that you might not find the right fit of cup for yourself right away. Don't worry! If it doesn't fit, we will exchange the size, for free. Click the button below to apply

Great for Sensitive Skin
Cambio menstrual cup is great for sensitive skin. No irritation, and the packaging is discreet. Overall, a happy and satisfied customer.
Disappointed with Packaging
My Cambio menstrual cup arrived with a torn package. Disappointed with the packaging condition upon delivery.
Comfortable Fit and Reliable
Disappointed with Shipping
Unfortunately, my Cambio menstrual cup took ages to arrive, and the packaging was damaged. Disappointed with the shipping process.
Minimal Discomfort, Maximum Comfort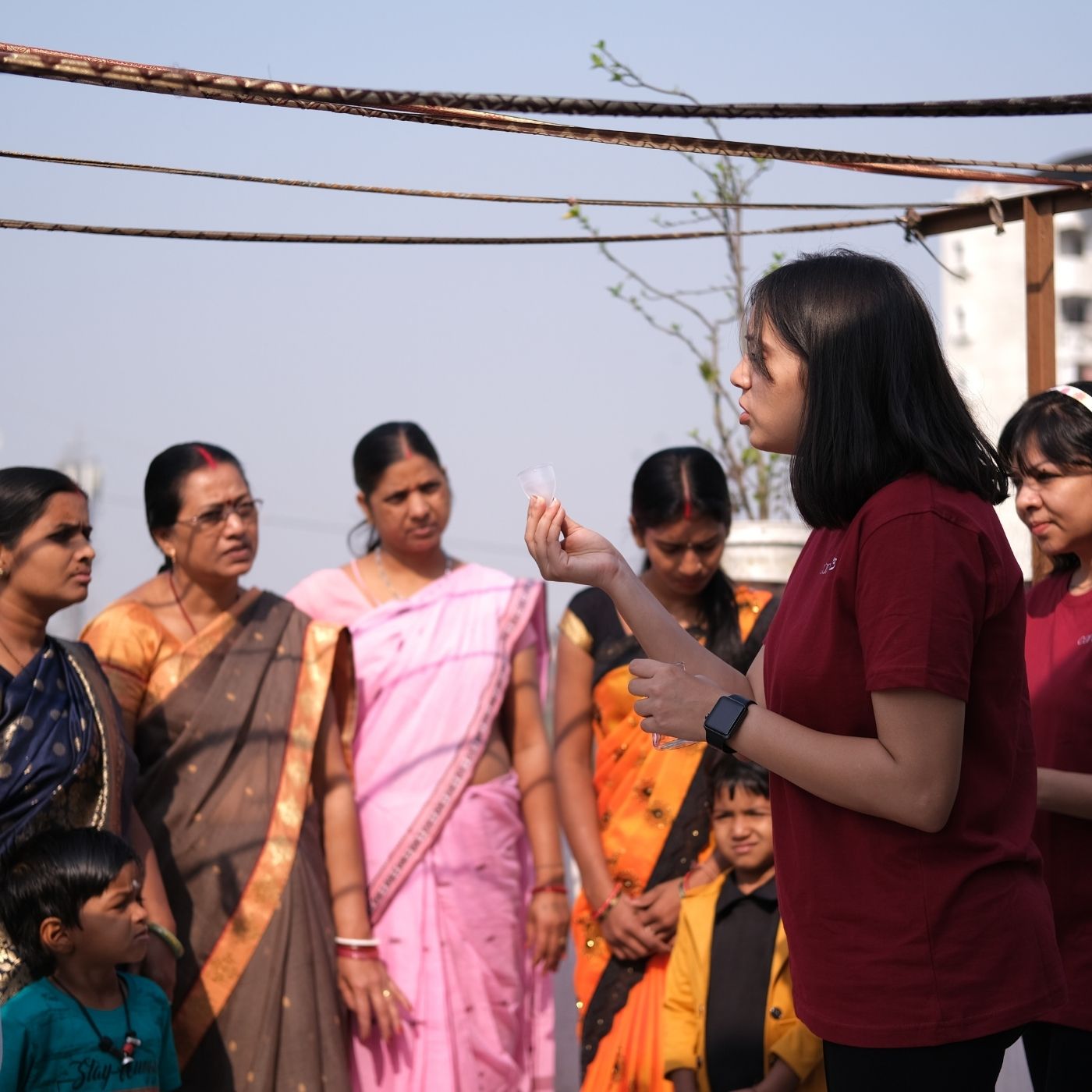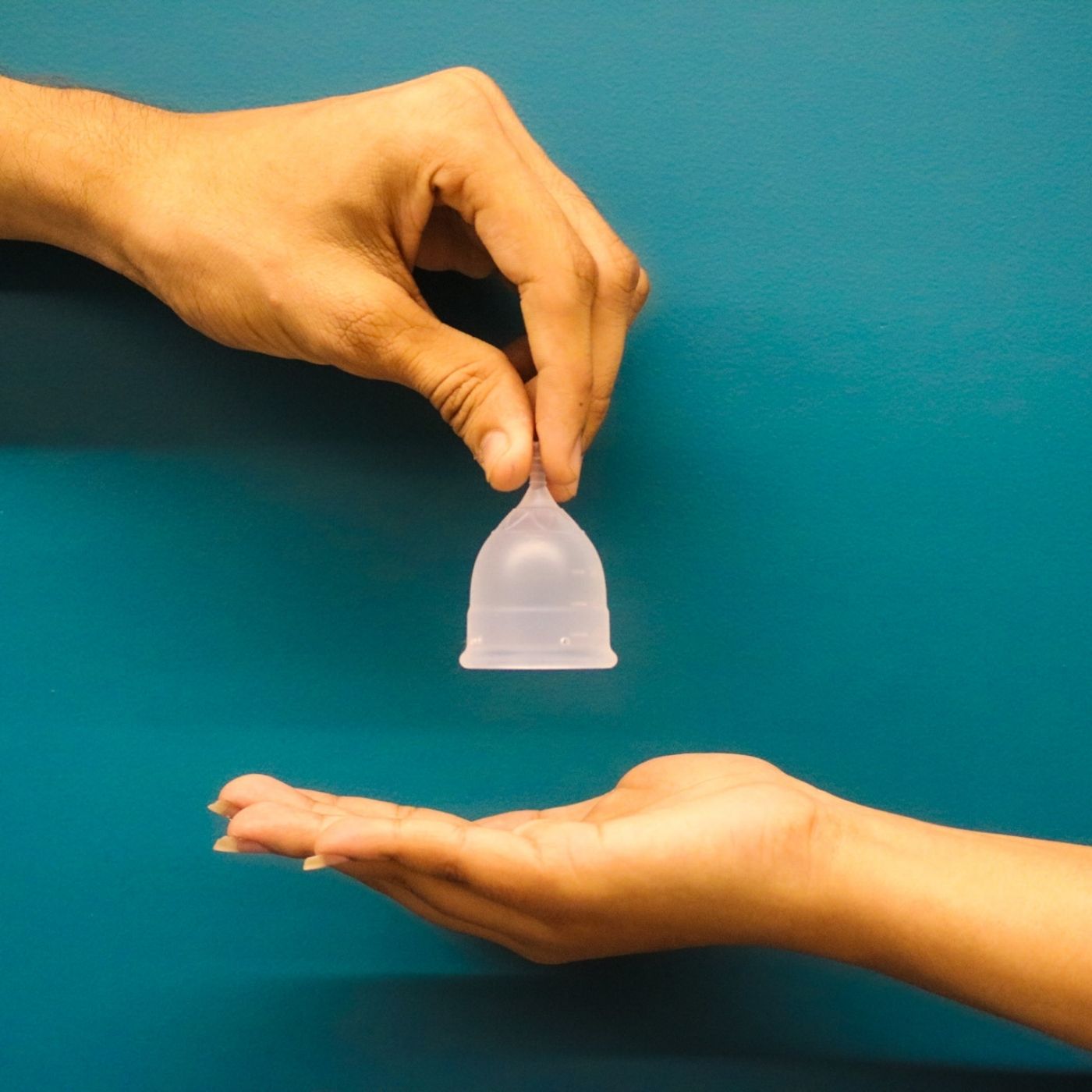 your purchase can help
Reduce Period Poverty
A cup bought is a cup donated. For every cup purchased on our website, we donate one to a woman in need. Since a single cup can serve for almost a decade, it helps bring #ReducePeriodPoverty where it is most needed.
To err is human
Free Size Exchange
We understand that you might not find the right fit of cup for yourself right away. Don't worry! If it doesn't fit, we will exchange the size, for free. Click the button below to apply.
I was very nervous about trying a menstrual cup as I had never used one before and quite frankly I had preconceptions that this was going to be very messy and there is no way this would work but I have always like to try to be open minded so I caved and bought the Cambio Cup. The first time inserting, it was honestly hard and I was not sure of what I was doing. But after a few tries I figured out the fold that worked best for me and I have not had any leaks or any issues at all. I learned to use this cup after about 2 cycles but it has honestly been life changing for me. I used to hate having periods due to having to use pads and such..but this Cambio Cup is so amazing and I am forever grateful to Cambio brand for this. Thankyou for changing my life.
Cambio Menstrual Cups have made my life easy and hassle free. I love the way the have curated this product. It is so goooood
I was very adamant to switch to cups but I was not able to find a comfortable one. Cambio was the 5th brand I tried and they are so perfect. I highly recommend them. They provide what they claim. They're the best
I think the free size exchange this brand provides is the best, I bought L size which didn't fit well. They exchanged it with M that worked wonders for me
I should say it's not easy to use a Cup for the first time but once you get used to there's no looking back. Girls, it will change your lives
A menstrual cup is a reusable period product that is funnel or bell-shaped. It is usually made of silicone or plastic and inserted in your vagina to collect period blood.
If this is your first time using cups, you may not know what size is best for you. Don't be concerned! Cambio will exchange the cup size for free if it does not fit!
Menstrual cups are completely safe. 
They are a risk-free product if you maintain proper period hygiene and clean and disinfect your cups regularly.
Menstrual cups are quite painless and should not cause discomfort when inserted into your vaginal canal. Of course, you may experience some pain while using the cup at first. However, once you've used it a few times, you won't feel anything at all!