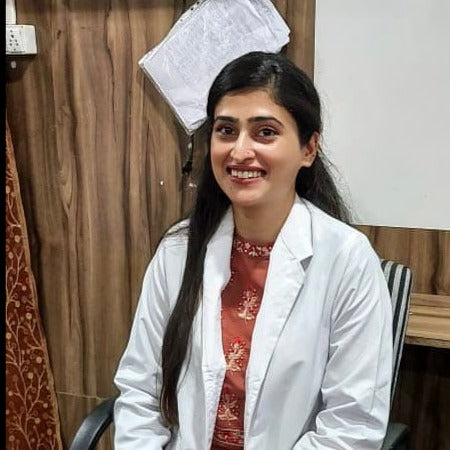 20 Minute Consultation with Dr Arzoo Chadha
Gynaecologist
Dr. Arzoo Chadha, your partner in Obstetrics & Gynaecology for personalized and empathetic care.

Drawing from her rich experience at premier medical colleges.

Always on top of the latest medical developments for your wellbeing.

Promoting open and comforting communication in your health journey.

Proficient in English and Hindi to accommodate all patients.
Meet Dr. Arzoo Chadha, an accomplished specialist in Obstetrics & Gynaecology. Having completed her medical degree from Chirayu Medical College, she further specialized in Obstetrics & Gynaecology from Jawaharlal Nehru Medical College, Wardha. With an empathetic approach, Dr. Chadha prioritizes providing comprehensive care and personalized treatment plans for each of her patients. She firmly believes in maintaining open, two-way communication, ensuring her patients feel comfortable, informed, and involved in their treatment journey. Dedicated to constant learning, she stays abreast of the latest advancements in medical science to provide the most up-to-date care. Being proficient in English and Hindi, she serves a diverse range of patients, guiding them towards healthier, happier lives.

Dr. Chadha talks about menstrual health, fertility, pregnancy, childbirth, postpartum care, menopause, and overall women's health.